Celebrating 42 Years!
July 7 – 9, 2023
Wyndham Indianapolis West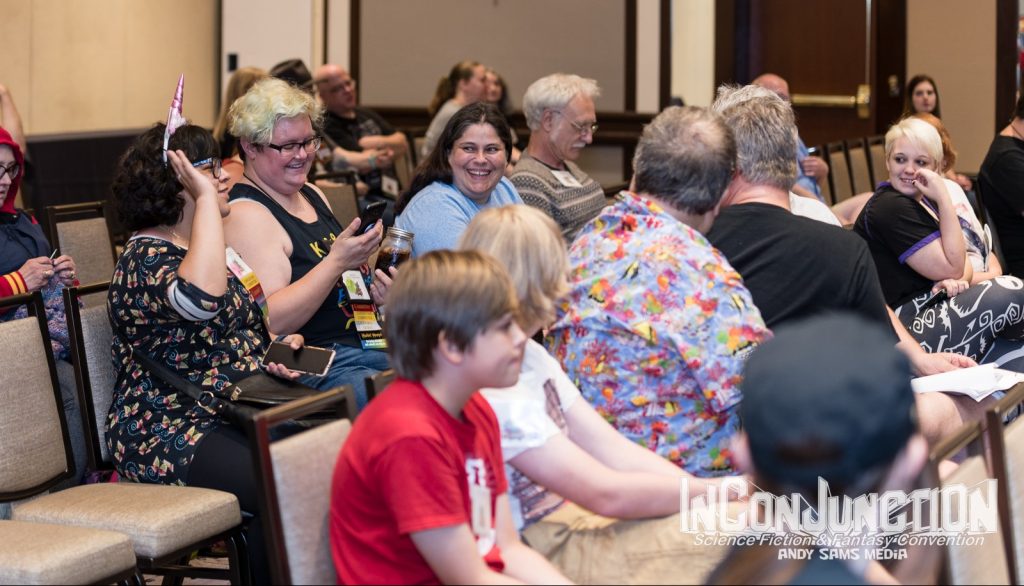 Join us as we explore our strange new world
through Science Fiction & Fantasy
Reserve your hotel room soon.
We're navigating 2023 with care.
InConJunction XL will follow the current CDC and local policies and guidance regarding the use of face masks. Currently, individuals who are fully vaccinated are not required to wear masks indoors, though we strongly encourage it. Unvaccinated individuals must continue to follow CDC guidelines and wear a mask when in convention spaces. Individual panelists, GMs, vendors, or guests may ask participants to wear a mask while interacting with them.
If you do not feel well, or if you or someone in your household has tested positive for COVID-19 (or have been exposed to someone who has tested positive for COVID-19) in the past week, do not come to the convention.